Bongs have long been a staple in the world of smoking, providing a smooth and enjoyable experience for users. While the traditional bong has its charm, there is a growing trend towards more unique and whimsical designs that not only elevate your smoking experience but also add a touch of humor and laughter to your sessions. In a world where it's essential to find joy in the little things, these amusing and delightful bongs serve as a reminder to embrace fun and appreciate the creative side of life. The following list features nine of the most entertaining and remarkable bongs that will undoubtedly make you and your friends smile, giggle, and revel in the sheer joy of using these extraordinary pieces. So, get ready to be enchanted by these captivating and exceptional creations that will transform your smoke sessions into memorable occasions filled with amusement, wonder, and pure delight.
Meet our stunning 8" Tea Pot Bong, elegantly designed to elevate your smoking ritual to a high tea experience. This one-of-a-kind piece combines two favorite pastimes: sipping a warm cup of tea and savoring your preferred herb.
With a height of 8" and a diameter of 4.5", this bong is the perfect size to fit comfortably in your hands while still providing that potent punch. The base is shaped like an opaque white tea pot, complete with an attractive gold handle and trim. Its exquisite design is sure to be a conversation starter at any gathering. Inside this beautifully crafted body, you'll find a large showerhead percolator that is engineered to cool down your smoke through intense filtration, ensuring the smoothest rips. The 5mm thickness guarantees durability, while its angled mouthpiece provides an unparalleled level of comfort during use.
Highlights:
Height: 8"

Diameter: 4.5"

Percolator: Large

 

Showerhead

Thickness: 5 mm

Opaque White Tea Pot Body

Opaque Gold Handle and Trim

Angled Mouthpiece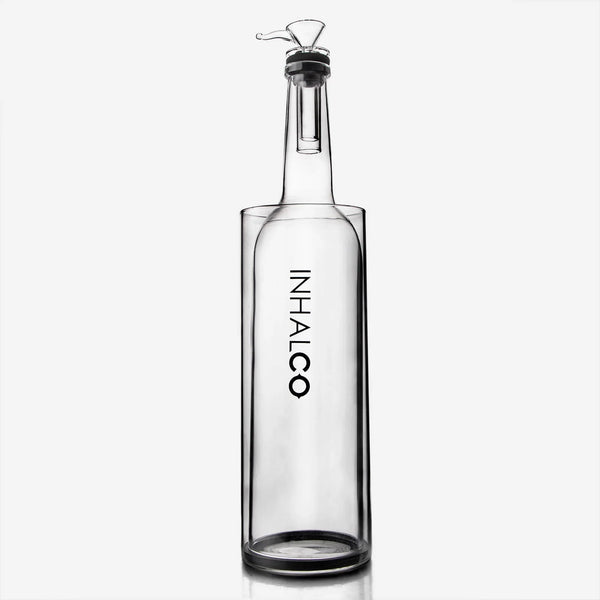 Defy the laws of physics with the INHALCO Gravity Bong. This innovative 12-inch tall bong harnesses the power of gravity to deliver quick and powerful hits that are sure to impress even the most seasoned smokers. With a 3-inch diameter, this stunning piece is perfect for those who seek a more intense and concentrated smoking experience. Let the gravitational forces work their magic and elevate your sessions to new heights. The sleek design and exceptional performance of the INHALCO Gravity Bong make it a must-have for any serious smoker looking for a truly unique and exhilarating experience.
Highlights:
Unique Gravity Design

Height: 12" 

Diameter: 3" 

Quick & Intense Hits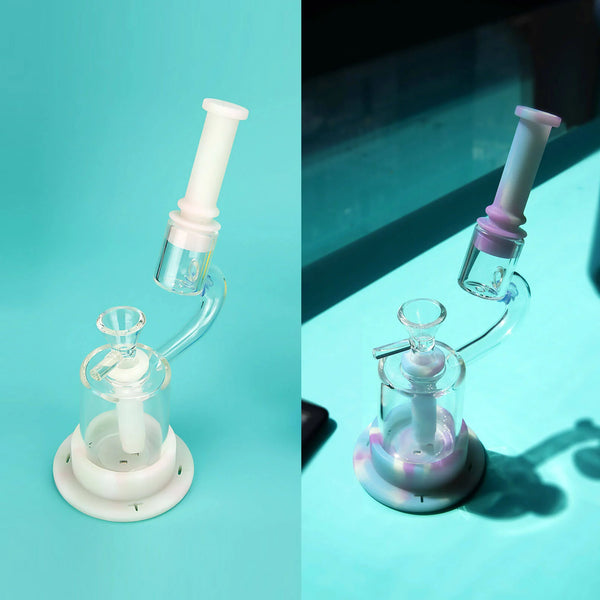 Unlock the secrets of color with the Color Changing Microscope Bong. This enchanting piece showcases a unique microscope design that shifts hues in the sunlight, providing an ever-changing visual spectacle that is sure to captivate and delight. The combination of glass and silicone materials allows for durability and visual appeal, while the removable downstem ensures easy cleaning and maintenance. Delight in the wonder of color transformation as you indulge in your favorite flower, and let the mesmerizing appearance of the Color Changing Microscope Bong bring an added touch of magic to your smoke sessions.
Highlights:
Microscope Design

Changing Color In The Sun

Glass & Silicone

Removable Downstem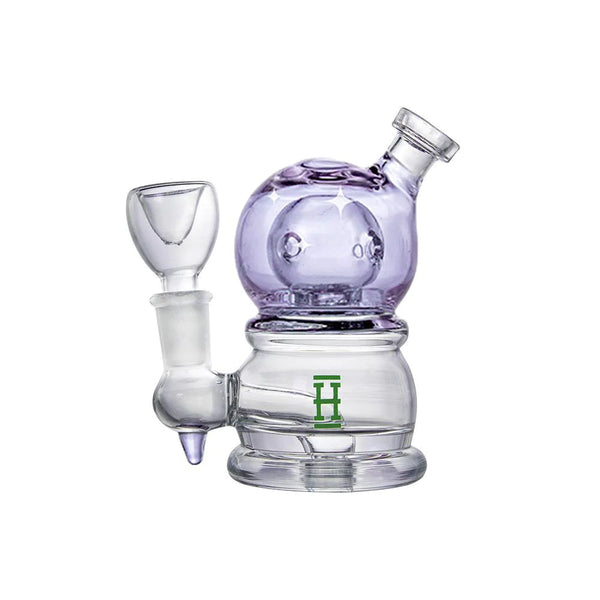 The Hemper Crystal Ball Rig is a magical masterpiece, perfect for those who seek enchantment and wonder in their smoking sessions. This 5-inch tall rig features a frosted base and a mesmerizing colored inner globe that creates a "storm" effect inside the cooling chamber. As you inhale, smoke is directed out of 5 holes in the "brain," creating a plume-shaped smoke stream coming from each hole. This passively cools the smoke and looks absolutely stunning, lending to the "Crystal Ball" look. The colored showerhead percolator adds to the mystical experience, making the Crystal Ball Rig a bewitching addition to your collection.
Highlights:
Height: 5" 

Base: 3.5" 

Frosted Base

Colored Inner Globe 

Crystal Ball Look

Colored Showerhead Percolator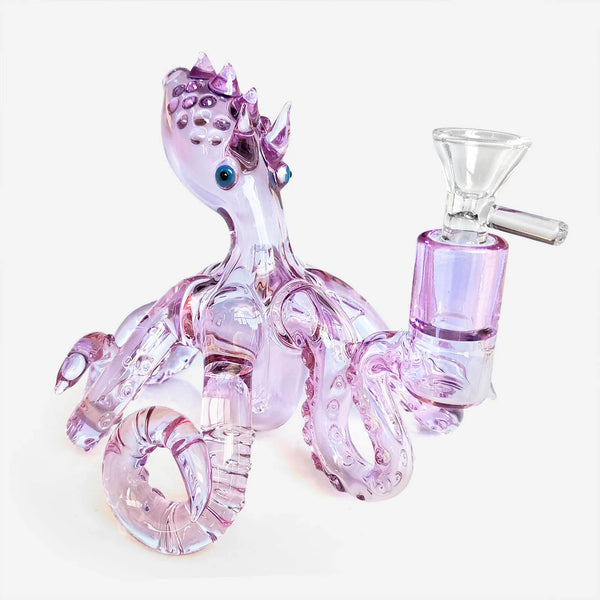 Dive into the depths of the ocean with the Octopus Handmade Bong. This captivating 5.5-inch tall bong features a stunning octopus design, with intricate details that bring the creature to life. The lifelike glass tentacles wrap around the bong, giving it an included bong bowl piece to enhance your underwater journey as you explore the wonders of the deep. With its impressive craftsmanship and exceptional functionality, the Octopus Handmade Bong is perfect for both collectors and casual users looking for a truly unique piece to add to their collection.
Highlights:
Pretty Octopus Bong

Height: 5.5"

Joint Size: 14mm Female

Bong Bowl Piece Included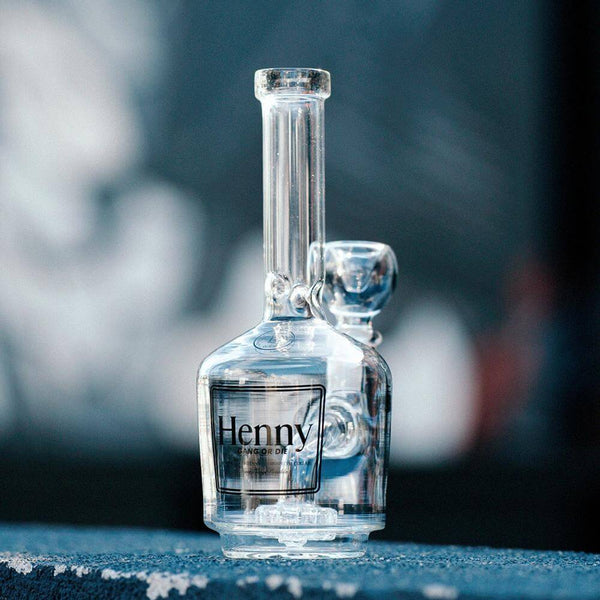 Raise a glass to the HEMPER Henny Gang Rig, a bong that combines elegance and amusement. Inspired by a classic bottle shape, this 7-inch tall rig features a straight neck and showerhead percolator that not only provides excellent filtration but also adds a touch of sophistication to your smoking experience. Celebrate the finer things in life as you indulge in a smoking experience fit for royalty. With its striking appearance and remarkable performance, the Henny Gang Rig is a must-have for those who appreciate the perfect blend of style and substance.
Highlights:
Height:

7"

Bottle Shape

Straight Neck

Showerhead Percolator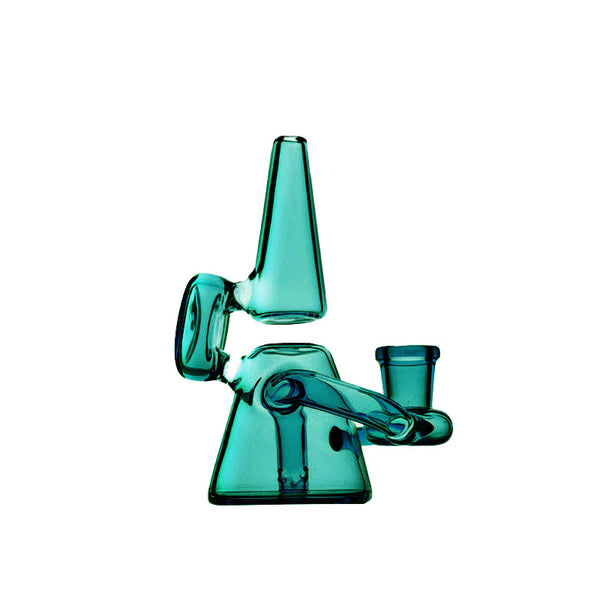 Indulge in a visual and sensory feast with the Layered Cone Mini Rig. This scrumptious 5.5-inch tall bong features a delightful cone design that mimics a delectable dessert, complete with layers of enticing colors. The 14mm joint and included glass bowl add to the delectable experience, making the Layered Cone Mini Rig a delightful addition to any smoke session. This charming piece is perfect for those looking for a touch of whimsy and playfulness in their smoking experience, without sacrificing functionality or performance.
Highlights:
Attractive Layer cone design

Height: 5.5"

Joint: 14 mm

14 mm Glass Bowl Included
As a riotous collision of craftsmanship and functionality, the 3D Monster Crazy Bong is guaranteed to elevate your smoking experience. With its impressive height of 12.5 inches, a robust 2-inch tube, and an exceptional glass thickness of 7 mm, this bong is crafted to last, ensuring unyielding resilience and reliable longevity.
But what truly sets the Crazy Bong apart is its stunning 3D artwork. This piece is a beast of beauty, featuring intricate, resin-embedded designs that leap from the glass, creating a spectacular display of creativity and craftsmanship. A monstrous marvel that breathes life into any room, this bong is much more than a tool - it's a conversation starter, a centerpiece, and a work of art.
Highlights:
Height: 12.5"

Tube: 2"

Glass Thickness: 7 mm

Resin 3D Artwork

3 Pinched Ice Catcher

6" Downstream

Thick Bowl for 14 mm Female Joint

3 Pieces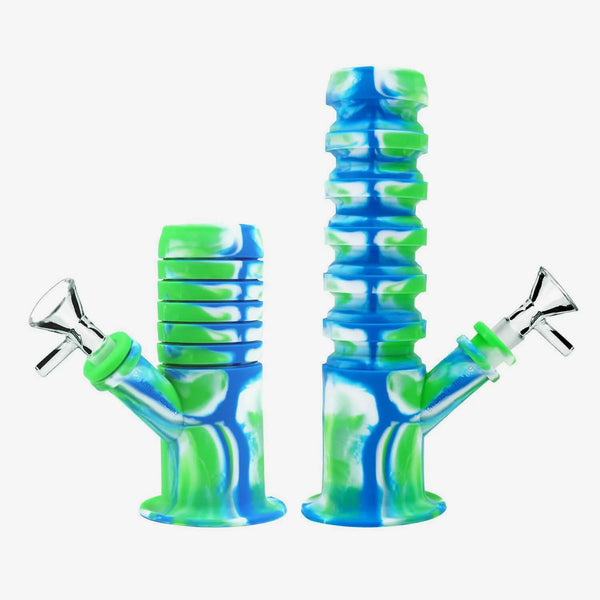 Introducing the perfect gift for friends, family, or yourself: the Expandable Silicone Pipe. This high-quality, food-grade silicone bong is not only a delightful novelty but also a practical and portable companion for your smoking adventures. The downstem features a strong magnet for collecting lighters or dab tools, ensuring that you're always prepared for your next session. The included 14mm glass bowl adds the finishing touch to this charming and expandable bong. With its playful design and exceptional functionality, the Expandable Silicone Pipe is perfect for those who value convenience and versatility in their smoking experience.
Highlights:
High-Quality Expandable Silicone

Food-Grade Material

Strong Magnet For Collecting Dab Tools

Perfect Gift

Portable To Carry

14mm Glass Bowl Included
Get The Funniest Bong For Unforgettable Smoking Experience
These funniest bongs offer a delightful blend of humor, beauty, and functionality, promising to bring joy and laughter to your smoke sessions. Whether you're looking for a whimsical gift, a captivating conversation piece, or simply a unique and amusing addition to your collection, these bongs are sure to enchant and entertain. So why not treat yourself or a loved one to one (or more) of these delightful creations and elevate your smoking experience to new heights of enjoyment? Embrace the world of laughter and levity, and explore more extraordinary smoking accessories to bring a touch of magic to your life.